Countdown to the Big Move!!!

It's an exciting time for you and we want to make sure you are all taken care of.
Eight Weeks (or More) Before The Move

Contact us to search for homes
Acquire estimates from moving companies and determine out-of-pocket expenses. We have moving companies we recommend, ask us!

Four Weeks

Obtain children's current school report cards, and check pre-registration dates and procedures for enrolling in a new school
Collect copies of all medical records, birth certificates and veterinary records – keep in safe, accessible place
Inform post office, banks credit card, and insurance companies, subscription services, friends and family of your new address
Three Weeks

Transfer bills, stocks, investments, and bank accounts, as needed
Clean out cupboards, garage, attic, and any other storage place – discard unwanted item
Pack all household items, be sure to carefully label boxes by room
One Week
Discontinue delivery services and close out all local accounts (library cards, gym memberships, etc.)
Clean out safety deposit box; send valuables ahead by registered mail or take them with you
Defrost/dry refrigerators and freezers after emptying and thoroughly cleaning them out
Arrange for final financial transactions at the bank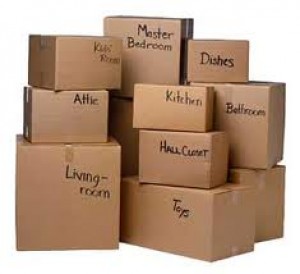 The Day Before
Pack luggage to take with you, including valuables and identification cards
Make sure pets are prepared for their journey
Prepare for travel: if flying, print online check-in confirmation; if driving, print out directions if necessary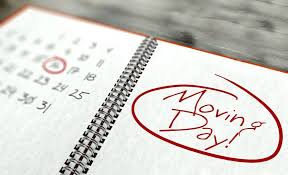 Loading & Moving Day
Reconfirm delivery date with movers and provide directions to new residence
Supervise movers to ensure belongings are handled with care
If electricity is turned off, make sure to leave refrigerator and freezer doors open to prevent mold and mildew
Drop keys off with the landlord and ask for a written receipt; some charge a month's rent if keys are not returned
Provide the landlord with your forwarding address for any forthcoming mail, refunds, etc.